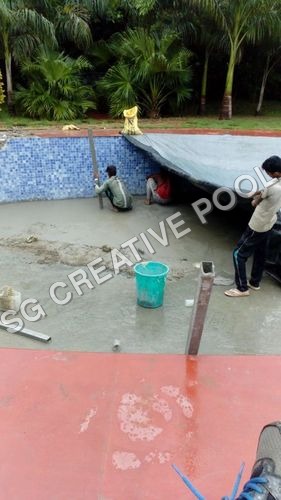 Swimming Pool Repair & Maintenance
Product Code : SG219
Product Description
Swimming Pool Repair & Maintenance,
We have a team of reliable structural engineers and contractors for building swimming pool at affordable service charges. Our services include construction of residential as well as Jacuzzi swimming pool. Our experienced team of professionals is instrumental in preparing design of the pool as per available area and budget of customers.
Swimming Pool Waterproofing Services, We are Contractor of Swimming Pool Construction, Fountains Manufacturer, Sauna Room Manufacturer & Jacuzzi Pool Contarctor, and We have also provided services : Delhi, Noida, Ghaziyabad, Gurgaon Haryana, Rothak, Sonipat, Panipat, Sirsa, Hisar, Chandigardh, Shimla, Manali, Agra, Lucknow, Varanasi, Bhatinda, Amritsar, Ludhiyana Jalandhar, Punjab, Rurkee, Haridwar, Riwari, Alwar, Jaipur, Ajmer, Jodhpur, Udaipur, Bhilwara, Kota ,Laxmangardh, Shri Ganganagar, Hanumangardh, Rajasthan, Goa, Banglore, Etc.
Features:
Maintain punctuality regarding execution of assigned services
Prefer to work in close association with our customers
Well organized working procedures